Natural Skin Care Solutions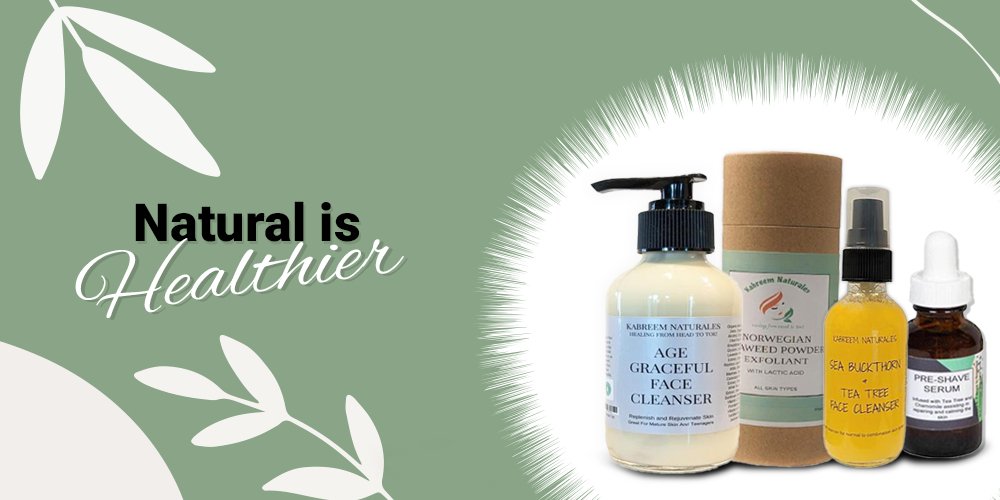 Skin as a protective organ is the most vital part of the body that remains the persistent shield! The epidermis counters all the destructive and damaging external causes that might be harmful to the organs protected within. Being the outermost layer, the skin might be a barrier to all the disruptive external agents but isn't impervious or impenetrable. If exposed to dangerous agents or harsh chemical ingredients, the skin might get damaged to the extent that the natural plump, glow, nourishment, and youthfulness are gone forever. Be it the chemical-laden personal hygiene products, fragrances, city-treated water, deodorant, creams, etc. You have to be aware of what you are exposing your skin to. Give your skin a reason to rise and shine with a full-throttle use of organic skincare routine products. 
Support and promote a much  radiant, glowing, healthy, and nourished skin


Abiding by an organic skincare routine, you can steer with innumerable ways to support and promote healthy, glowing, and much youthful skin. A natural skincare routine uses naturally extracted and organically obtained skincare products that help your skin look and feel healthier than ever before.
With a bit of research and smart shopping, you can find responsibly made products that guarantee a customized skincare routine for the ultimate skin safety against harmful chemicals, preservatives, irritants, and seek a healthy lifestyle.
Natural skin care products made of natural oil extracts have been used to keep the skin supple and moisturized. A natural cleanser not just removes impurities but keeps them well proportioned. Cleansers make the skin look supple and tightened!
Exfoliating is your way to go for radiant skin. The application of natural ingredients through the introduction of scrub that blows away the dead skin cells when rubbed on the skin. The best frequency to apply these naturally made scrubs is twice a week. 
Natural skincare toner helps fight oily skin and unclogs the pores. Toner adds perfectly to any skin regime to make the skin look supple and more nourished. Using these forms of natural skincare products on a small section of the face is worth it for long-term results.
Promoting elasticity, any naturally made skincare moisturizer helps skin look rejuvenated. The reason behind such an acquired youthfulness is the healthy connective tissues. The usage of moisturizers emphasizes complete skin nutrition and also fights any free radicals that could harm the skin. 
An organic skincare routine is one of the best things you can do to promote your skin's appearance, and it also offers other perks. Skincare is the primary importance, and so keeping this motive intact, Kabreem Naturales provides the use of products obtained through mineral resources and ingredients of plant origin. Making the skin supple with an-all-round nutritional support, natural ingredients made products available at Kabreem Naturales cleanse, exfoliate, tone, and moisturize every inch of your skin for glowing, healthy, and more proportionate skin.