What are the best face masks for acne-free and moisturized skin?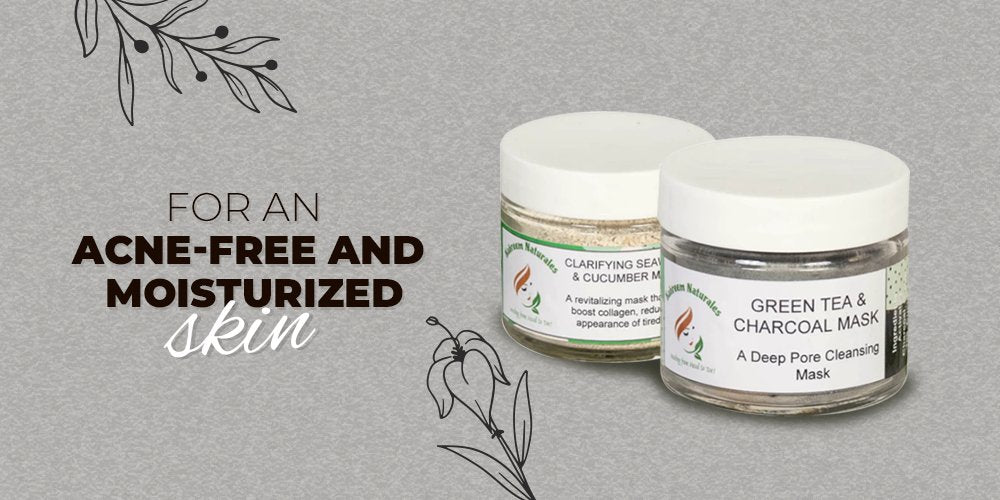 Do face masks really work? What is the magic behind the application of face masks for a hydrated, supple, smooth and radiantly glowing skin? Well, while face masks won't erase all your bad skin habits, they can certainly provide an extra boost to the skincare routine even after just one single use! Yes, you heard that right! Face masks are great additions to any skincare routine to target specific skin care concerns. They can help deeply hydrate and moisturize your skin, remove excessive oils, help calm inflamed skin and prevent acne breakouts. In addition to refining the skin pores, face masks work by driving ingredients from deep underneath the skin, infusing perfectly well helping the skin heal, hydrate and thereby improving the complexion. 
Best face masks for acne-free and moisturized skin 
The mask traps the moisture or ingredient in the skin and creates film that helps to either hydrate, moisturize, dry or exfoliate the skin. Being an easy, fun and effective solution to pamper your skin from the comfort of your home, face masks give you the bliss of a tightened and toned skin benefitting significantly. With a variety of face masks brimming the market today, we bring you the best one to assist you for a perfect treatment for a well-balanced and bred skincare routine!
1) GREEN TEA & CHARCOAL FACE MASK
A DIY Cleansing Face Mask with Charcoal and Green Tea undoubtedly helps combat blackheads, purify and detoxifes the skin. Guaranteeing a smooth, supple, softer and naturally glowing texture, the green tea and charcoal face mask contains activated charcoal along with a healthy dose of skin-calming green tea. Locking in moisture and the effect of naturally extracted ingredients, the presence of green tea reduces puffiness, increases hydration and helps fight acne. Providing exfoliation, removing impurities and unclogging pores, the activated charcoal gets rid of the dull and dead skin cells. 
2) PAPAYA & PINEAPPLE ENZYME MASK
Organic Vegan Papaya and Pineapple Enzyme Face Mask not just deeply hydrates and moisturizes but also rejuvenates and revitalises the naturally glowing and a radiant skin texture. The face masks is principled on a mild exfoliating formula that is suitable to all skin types. These enzymes work for protein dissolution and thus shrug off any dried, dead and flaky skin cells. The very propriety blend of the real botanicals also have natural mild hydrating properties that leave your skin  not just soothingly supple but refreshed!
3) SEAWEED & CUCUMBER FACIAL MASK
This Seaweed and Cucumber Face Mask is obtained in the powder form. The facial mask has skin-friendly seaweed and cucumber that not just revitalize the skin texture but boost collagen levels, nourish your complexion and reduce the appearance of fine lines and wrinkles. Working great for calming down rough, irritated and scaly skin finish, the face ma
sks's application results in a clear glow. A naturally obtained skincare solution, the facial Mask supports collagen production, fights free radicals and repairs the skin. No synthetic fragrances are added. With continued regular use, skin tone appears more even and imperfections look visibly reduced.
Use face mask and redefine your overall skincare regimen
While these face masks are not a permanent solution to help prevent acne-breakout, or dull and pigmented skin, they certainly are crucial for establishing a comprehensive skincare regime. From calming inflamed skin to treating rough, scaly and irritated skin, face masks help hydrate, cleanse, revitalize, and exfoliate the dead and flaky appearance and thus replacing it with a supple, moisturized, and glowing texture. These when applied repair and replace the skin almost instantly offering more evenness to the skin tone. The skin imperfections after their constant yet a cautious application visibly disappear!