The best exfoliating cleansers for skin that literally sparkles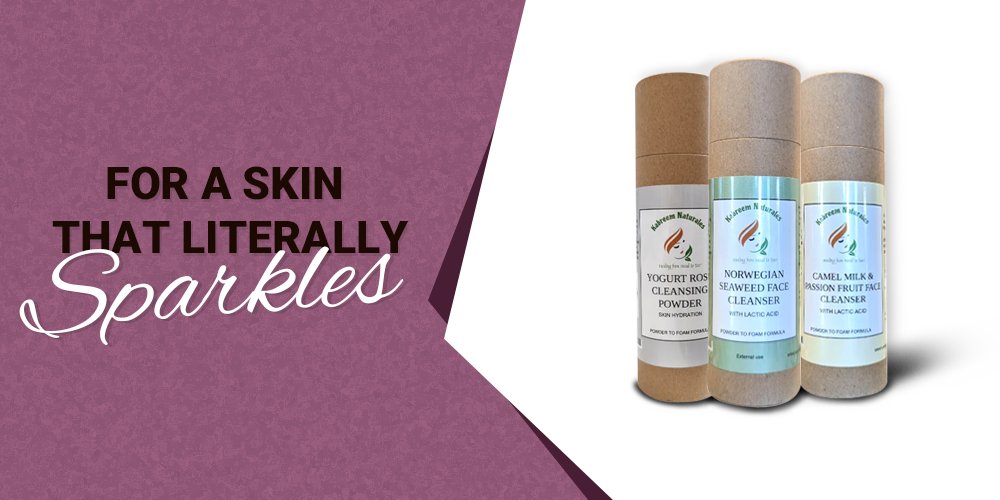 Exfoliating cleansers are not just innovative but a smart way to keep your skin softer, younger, nourished, and plumper. These cleansers subtly remove dust and dirt and buff away dead skin cells to make your skin glow radiantly. They turn quite effective just as long as you use them in moderation. A usage once or twice a week is enough to prove that your everyday exfoliation is better. Exfoliating regularly increases blood circulation in addition to removing the dead skin cells. What a regular exfoliation does is brighten the texture and improve the overall appearance. Your regular skincare routine should be such that it allows the exfoliating cleansers to prime the skin through the inclusion of these in your skincare product kit.
Top-quality exfoliating cleansers: Let your skin twinkle like a star
As already mentioned, the exfoliants' role becomes quite significant in not just gently rubbing or shedding off the dead skin cells. They also penetrate pores to clear and prevent buildup. Peeling off the grime and dirt from the outer skin layers, naturally extracted exfoliators nourish significantly, being an ingenious way to save time and ensure great affordability. Let us now look at some of the best skin exfoliating cleansers brought to you straight from your skincare routine specialist, the Kabreem Naturales. 
1) NORWEGIAN SEAWEED FACE CLEANSER
Acne, hyper-pigmentation, skin breakouts, and signs of aging are so many problems with just one solution: the NORWEGIAN SEAWEED FACE CLEANSER. A powder foam Seaweed Cleanser produced with skin-loving ingredients that proves the best bet as an exfoliating cleanser. Rich in vitamins, trace minerals, antioxidants, and other nutrients, exfoliating cleansers keep your skin healthy and glowing. 
2) CAMEL MILK & PASSION FRUIT FACE CLEANSER



The best hydrating powder to foam cleanser is packed with high-quality ingredients that provide immense nutritional gains to the skin. Considered one of the best hydrating cleansers around, contains disease-fighting immunoglobulins, providing potent healing benefits for the skin biome. The exfoliant penetrates deep within the skin and provides everything needed for a younger, more nourished, and supple-looking skin texture. The product is derived from a formula that stops the pore-clogging and thus reduces the appearance of wrinkles.
3) YOGURT & ROSE FACE CLEANSER
A naturally obtained powder to foam-based cleanser, the product just does not restrict to help tighten and tone the skin but adds a supple, brightening texture and an overall radiant glow. The lactic acid and probiotics nourish and cleanse gently. Helping diminish the appearance of lines and wrinkles, when applied as a topical skin solution, the exfoliants help moisturize, fight acne, prevent premature aging, fight pimples, reduce age spots, and also block the skin from sun damage. 
Find what's suits your skin best
They nourish as they cleanse, working ideally for your skin! Using exfoliating cleansers with naturally obtained ingredients provides the best organic skincare that is both better for your skin and sustainable for the environment. It protects you from the harmful effects of chemicals and gives you glowing, radiant, and beautiful skin. Choosing what suits your skincare routine in the best way, with products that are not chemical-laden and contain toxins that may pose potential health risks.