Which face serum is the best for pigmentation and ageing?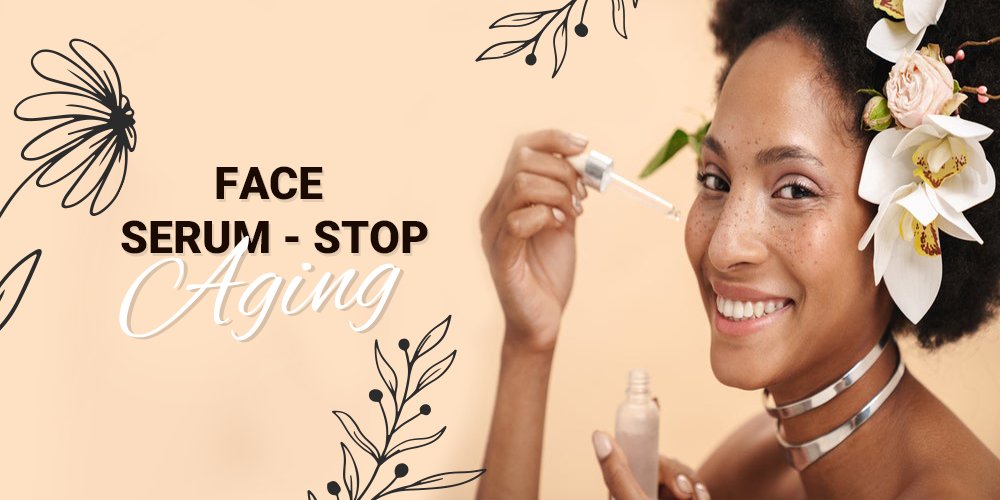 Pigmentation and aging have become big problems in today's fast-paced lifestyle. Sun rays and polluted air damage the skin most and cause severe skin problems such as melasma, acne, sunburn, eczema, patchy skin, dark circles, and other similar conditions. 
Due to aging and pigmentation, individuals can lose self-esteem and self-confidence. Skin problems such as allergies and acne have become widespread in today's youth. Women and Men face high skin pigmentation issues in all age groups.
High-performing face serums are safer in the long run and are pocket-friendly. It helps to hydrate, tone, and clarify your skin. Serums provide all nutrients, minerals, and vitamins, making your skin healthy again. Kabreem Naturales have come up with some serious recommendations for you to help you choose the possible suitable solutions -
Acne Prone Serum
The acne-prone serum is 100% natural and suitable for all skin types. It's manufactured with the help of Willow Bark which reduces acne, minimizes large pores, alleviates signs of eczema, psoriasis, and rosacea. It's organic and combined with avocado oil loaded with Vitamin E.
Skin type - All Skin Types
Significance - 100% natural, Non-GMO, Paraben, Handcrafted
Key Ingredient - Vitamin E, Grapeseed oil, Sunflower oil, Tea tree oil, and many more
Age Graceful Face serum
Age Graceful Face Serum, enhanced with organic Rooibos, hydrates your skin. It is excellent in aging and protecting sensitive skin. White Willow Bark helps clear pores with its natural exfoliating properties while smoothing fine lines and wrinkles under the eye.
Skin type - Safe for All Skin Types
Significance - Parabens, Phthalates, or Gluten-Free, 100% natural
Key Ingredient - Organic Aloe Leaf Juice, Glycerin, Organic Alcohol, DMAE Bitartrate, and many more 
Youthful Glow Face serum
Youthful Glow Face Serum protects from sun and pollution. It's powerful and repairs skin damage instantly. It also helps to remove age-old hyperpigmentation and dark spots from your skin and under-eye. It is proven to bring back a youthful glow.
Skin type - Suits All Skin Type
Significance - Non - GMO, Vegan Friendly, Improves skin texture
Key Ingredient - Organic Vitis Vinifera (Grapeseed) Oil, Organic Helianthus Annuus (Sunflower) Oil, and many more
Sandalwood Calming Serum
Sandalwood Calming Serum helps to calm, clear, and hydrate your skin. It combats premature aging, reduces wrinkles and fine lines, and makes your skin flawless again.
Skin type - Suitable for All Skin Type
Significance - Increase skin elasticity, even skin tone
Key Ingredients - Sandalwood, Organic Jojoba Oil, Organic Hemp Oil, and many more.
Sea Moss Firming Elixir
Sea Moss Firming Elixir protects against aging, revitalizes skin. It creates a thick layer of protection from pollution as it is high in mineral and vitamin content. Sea Moss Firming comprises Irish moss or sea moss with sea buckthorn, which helps retain long-lasting aging moisture. 
Skin type -  Mature, Acne Prone, Normal to Oily Skin Types
Significance - Organic, Eco glass container, Non - GMO
Key Ingredient - Vitamin E Oil Sea Buckthorn Oil, Essential Oil Blend, and many more
Vitamin C Face Serum is formulated to brighten, hydrate, and replenish dry skin and enhanced with Rosehip Seed Oil, Vitamin C, Gamma Linoleic Acid, and other essential fatty acids to promote healthy and even-looking skin. It is also known as one of the best natural serums for glowing skin.
Skin type - For All SKin types, especially mature skins
Significance - Vegan-friendly, Phthalates and Parabens free
Key Ingredient - Vitamin C Ester, Vitamin E, Sunflower Seed Oil, Phenoxyethanol, and many more
Choose the Best, Leave the Rest
Now you know all the quality checks, ingredients, and efficiency of Face Serums. You can easily choose the best face serum according to the skin type. These serums are made of naturally extracted ingredients suited for every skin type. The serum helps to heal your skin and closes all pores naturally. If you are also planning to switch to organic and natural cosmetics, don't forget to visit Kabreem Naturales for hair care products, face masks, detox tea, and serums.