What is Sea Moss, and how is it used?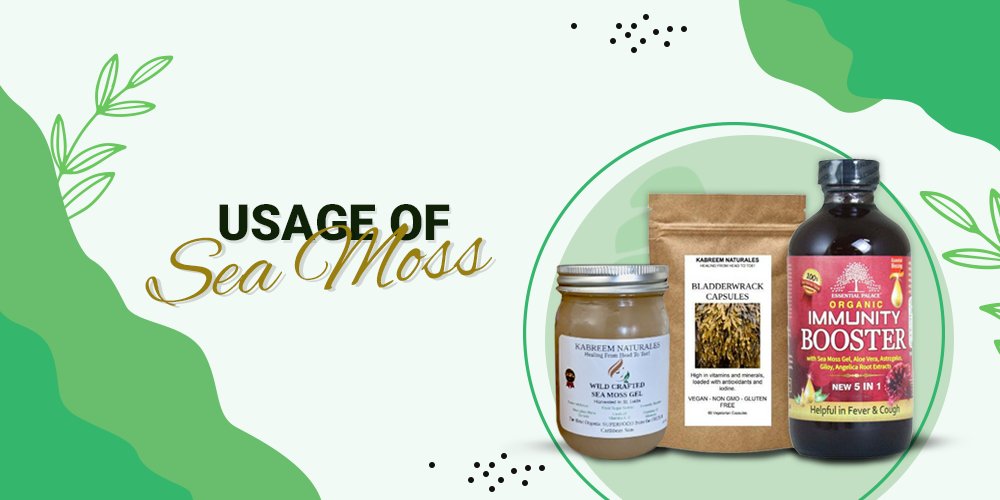 What is Sea Moss? 

Sea Moss, famously known as Irish Moss, is a good source of minerals. It contains 92 out of the 102 minerals that make up our entire body. The food that we eat, our body breaks it down in minerals as we need all of them for nutrition, healing, bodily function, and maintenance. Most likely, our daily meals contain less than 10 minerals. Over time, many of us suffer from health problems and mineral deficiencies as our bodies cannot fulfill the minerals they need to function correctly. Sea Moss is one of those organic multi-Vitamin from nature that can fulfill our body's needs at once.
Sea moss is used in the Caribbean as a natural sexual enhancement product for men. Many say seaweed and moss help to increase testosterone levels and sperm count.
In the Atlantic's shorelines of the Caribbean Islands, North America, Europe, sea moss was grown naturally but now cultivated all year and exported worldwide.

What is the process to extract sea moss?


In the process of extracting carrageenan from sea moss,

the plant

is cleaned and washed thoroughly to remove sand and other debris.
After that sea moss is cooked, grounded up finely, and processed with either alcohol or potassium chloride (it dissolves the carrageenan)
In the entire process, the moss removed its color.
The whole concentrated gel is dried, grounded into powder, and ready to consume in the final process. It is consumed as

sea moss gel,

capsules,

and dried powder

.
Usage of sea moss 


Sea moss is most commonly used in the kitchen in a powder

 to thicken liquid edibles like soups, broths, etc.
Heart, Brain Thyroid Bones Weight Loss Digestive System Reproductive Organs.
It helps in cough and sores relieving.
It can also be used as a

form of gel

by cooking 'dried' sea moss even though it contains its original flavor and saltiness of the ocean.
Improved immunity due to its large amounts of vitamins and antioxidants. Improved digestion due to its bacteria-fighting capabilities.
Muscles Nervous System Skin Energy Immune System Respiratory System.

One can easily find it in supplement form. You can get it in the form of

oral capsules

,

sea moss gel

or powder, gummy, or even raw.
Companies also sell sea moss as a supplement combined with turmeric, bladderwrack, and burdock root, claiming this combination benefits overall well-being, significantly

boosting immunity

, maintaining thyroid, robust digestive system, and good for joint health.
What does it taste like?



Some people say it's difficult to tell, and some say it's the same as seaweed. But scientifically, its taste is similar to seaweed. The carrageenan, extracted from sea moss, is tasteless and colorless. If you ever taste seaweed, you can only compare it with sea moss.
What does sea moss do for your body?
Sea moss can improve blood sugar control, help to lower your cholesterol and reduce your risk of chronic diseases like diabetes and heart disease. It also helps lower bad cholesterol, which is one of the factors for heart disease. Sea moss is rich in an amino acid called taurine, which helps with muscle-building.
Try and taste sea moss - 
Sea moss is not 100% scientifically proven but has been used worldwide for the last many decades. It has immense benefits, and people in different parts of the world consume it. If you haven't tried any form of sea moss yet, then please visit Kabreem Naturales to get organic sea moss capsules, sea moss dried packs, sea moss gel, and immunity booster.