Anamu: Health Benefits, Usage And Side Effects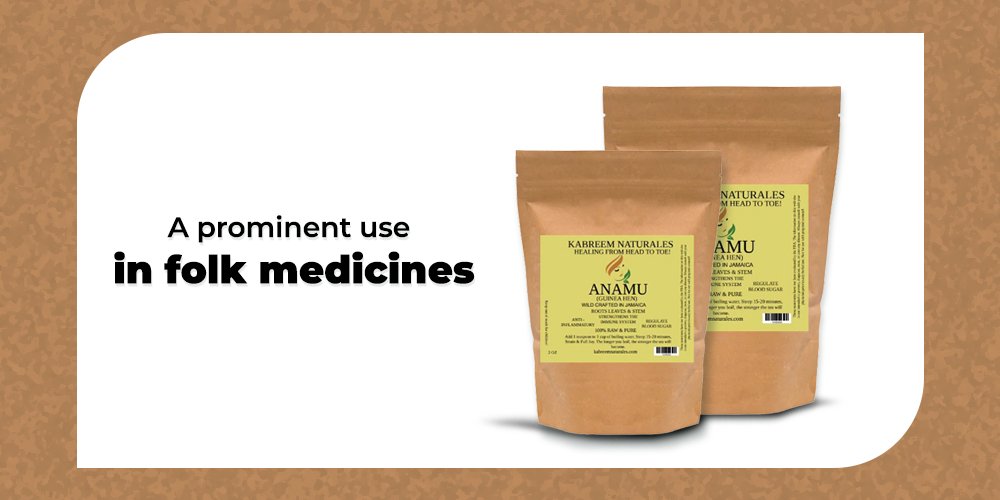 Anamu is a perennial herbaceous shrub that is scientifically known as
Petiveria Alliacea.
The medicinal herb thrives well in tropical climates. Anamu's leaves, especially roots, are known for their pungent garlic-like essence. Its leaves and roots have long been used in folk medicine for various purposes, including better overall mental strength and performance, immunity boost, and stronger physical growth. It is believed to fight cancer, reducing pain and inflammation. It may also have antioxidant, anticancer, and antimicrobial properties.

Potential benefits of Anamu
From its variety of plant compounds, several potential health benefits are known to emerge. Flavonoids, triterpenes, lipids, coumarin, and sulfur compounds, stem crucial benefits that include improved brain functioning, cancer-preventive properties, improved immunity, and many other probable ones stated below, let's go deep down and study each one to understand the use of the herbaceous shrub better.
1)Possess antioxidant properties

Being composed of various plan-based compounds, Anamu contains certain antioxidant properties. The presence of these antioxidants helps fight the potentially harmful effects of the chemicals called the free radicals that could lead to possible cellular damage. This, in turn, could lead to chronic health problems, including cardiovascular and inflammatory disease, cataracts, and cancer.

2)Reduce inflammation and alleviate pain

As a medicinal herb, Anamu has found a prominent use in folk medicines. The medicinal practices have led to reducing inflammation, pain alleviation, promoting positive mental growth, and immune-boosting. Traditionally, this herb is externally applied as pain relief in case of earache, headaches, toothache, etc. Anamu helps alleviate pain from sore muscles, backaches, sore joints, etc. More human research is still in progress before recommending a large-scale use of Anamu to fight inflammation and as a pain reliever.

3)Enhances brain function
Good use of Anamu helps improve brain functioning, thus impacting the overall mental growth and performance levels. Anamu leaf extracts prove useful for learning and memory-based tasks. The Anamu extracts help fight anxiety, impulsiveness, and depression, in addition to improving long-term memory. It is very useful in cognitive development(i.e., Thinking, reasoning, and remembrance).

4)Has anticancer properties

Anamu extracts suppress the growth of the cancer cells in the body. With potential anticancer properties, cancer cells, including those of the breasts, lungs, prostate, pancreas, etc., degrade. The potential anticancer properties may be linked to various compounds in Anamu, including flavonoids, coumarins, fatty acids, and sulfur compounds.

USAGE OF ANAMU:

1)In tribes and herbal medicines

The plant extracts have had a long history of being used in folk medicines. It is considered a diuretic, antispasmodic, menstrual promoter, sweat promoter, and stimulant. The herbal and natural health practitioners use it for arthritis, malaria, edema, poor memory, and rheumatism. It is considered a natural remedy for cough, influenza, cold, etc.

2)In biological activities
a)The plant extract has therapeutic properties, including anti-leukemic, anti-tumorous, and anticancer activities.

b)The water and ethanol extracts of the Anamu plant not only retard the growth of leukemia cells but also fight several strains of cancerous tumor cells.

c)The whole herb water extracts of the plant are found toxic for leukemia and lymphoma cancer cells.

d)This herb's traditional use as a remedy for rheumatism and arthritis has been substantiated by clinical research.

e)It shows broad-spectrum antimicrobial properties against numerous strains of fungi, bacteria, viruses, and yeast.

3)Medicinal properties

a)Used traditionally as an anti-anxiety, anti-rheumatic, antispasmodic, diuretic, antioxidant, diaphoretic (promotes sweating), febrifuge (reduces fever), and a menstrual stimulant.

b)Its roots, flowers, and leaves are used to treat negative health conditions and immune system support.

c)This plant has abortive, analgesic (pain-reliever), anti-inflammatory, anti-leukemic, antibacterial, anti cancerous, etc., properties

Side Effects:

1)Proves a great deal of danger for pregnant women as it can cause uterus contractions and lead to abortions.

2)Those dealing with hypoglycemia and diabetes shouldn't use this plant unless and until supervised by a healthcare practitioner.

3)It contains small amounts of blood thinner. People with bleeding disorders and those on blood-thinning medication should consult their doctor before using it.

How to use the Anamu plant?

Bring into use the organically grown Anamu herb. The ones grown naturally are free from chemicals, including herbicides, insecticides, and other pollutants. Extract the plant leaves, stems, and roots and make a powder. Add a tablespoon of the prepared powder to a bowl of hot water and consume the beverage on an empty stomach. An average dosage is four ounces (about half a cup) twice daily.